Your Questions Answered
With our own established associated factories, in-house design studio allied to an ongoing company reinvestment policy we believe our detailed quotation cannot be beaten, however, if you've recieved a better price for the same product simply send it to us as an attachment and after checking it's like for like specifications we will resubmit a better price – That's 100% guaranteed.
In the present economic climate – Why pay more?
Steel Based
A cost-effective high-grade polished metal, your image is 'struck' into the surface under vertical pressure & at the same time cut to it's outer shape.
The badge then proceeds to be electroplated in it's chosen finish
Brass/Copper Based
Using grade A brass or copper stock, this material is perfect for a high quality plated finish, again your design is 'struck' (pressed) into the metal.
Alloys Based
A combination of zinc, copper and tin metal pellets are melted and injected into the CNC mould and spun under centrifugal force, ensuring extremely high detailing is achieved.
Most of our plated finishes can be used on our base metals. If unsure which would suit and enhance your design the best, simply contact our friendly, highly experienced team to discuss in greater detail.
Please see our design page for examples of our plating's & finishes.
Technical tolerances aside, size is often determined by personal choice or initial advice from our skilled studio design team. Generally, the bigger the size the higher the cost, but as a guide 25mm is the most popular size for a traditional metal badge.
If your design is too complex for the size you request, we will contact you and advise the options available.
After your order is placed our studio will send you a detailed, compatible design which often will include our studio's creative suggestions and size options.
Epoxy is a resin protective coating for the enamel beneath which gives the badge a slightly domed but polished finish. Epoxy can be applied to your design free of charge. Please note, epoxy is not advised if you require a bright white appearance, due to very slight discolouration.
We offer a wide range of both stock & personalised items to enhance & increase perceived value to your product which includes: Informative custom made backing
cards, charity display boxes, wallets, coin capsules, leatherette and plastic boxes, and bespoke custom made items.
Your product will always be designed and resubmitted by our Yorkshire-based in-house design team as a custom-made coin, typically these are drawn as vectors using Adobe Illustrator or if necessary age-old hand-drawn drafts, so if you are sending over your own design, the ideal file types are Illustrator, PDF, and EPS – However we can work from any high-quality file or rough sketch!
We typically use capitalised sans-serif fonts in order to achieve the most legible text; we advise avoiding excessive wording, complicated fonts, or very small text (6pt size being the smallest). If you would like a specific font used, please let us know, and we will check it for you.
Enamel colours are solid, i.e. not graduated. We use the Pantone Matching System, and all colours in your design will be matched as close as possible, if you would like a specific Pantone to match your branding, please let us know. Every solid enamel colour is separated by a metal dye line in the chosen plating.
See our Design Page for full product details and images
Deliveries are approximately 4 working weeks from visual approval.
We aim to supply a compatible visual proof within 24 hours, however during busy periods please allow up to 3 working days depending on the complexity of your design – See our Design page for more information about our in-house design studio.
Have a tight deadline? See our Suparush priority service page.
For total peace of mind or test sampling, i.e for the item to fit within a recessed area or onto a curved surface, we can manufacture samples (Normally 2pcs) prior to the main manufacture. The modest charge for the setup – Die tools/mould/plates, materials, creation and operator time starts from £75.00 depending on the complexity of the order.
Contact us for more information about pre-production samples.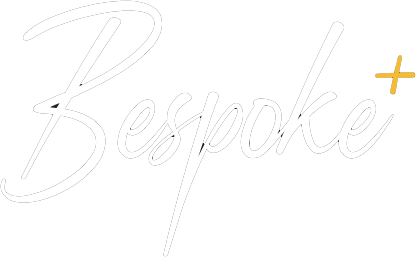 From the outset your exact requirements & specifications are carefully discussed either by email, telephone or via a personal visit to our Yorkshire HQ office. Upon finalising those details you will receive an accurate quote for your approval prior to work commencing.
In addition to our 5 star personal service enjoyed by all our customers, all our Bespoke+ orders have the added personal involvement of our Creative & Technical Director Martin Boskett.